Rubato x Doek Oxford
Material
Canvas Upper/Rubber sole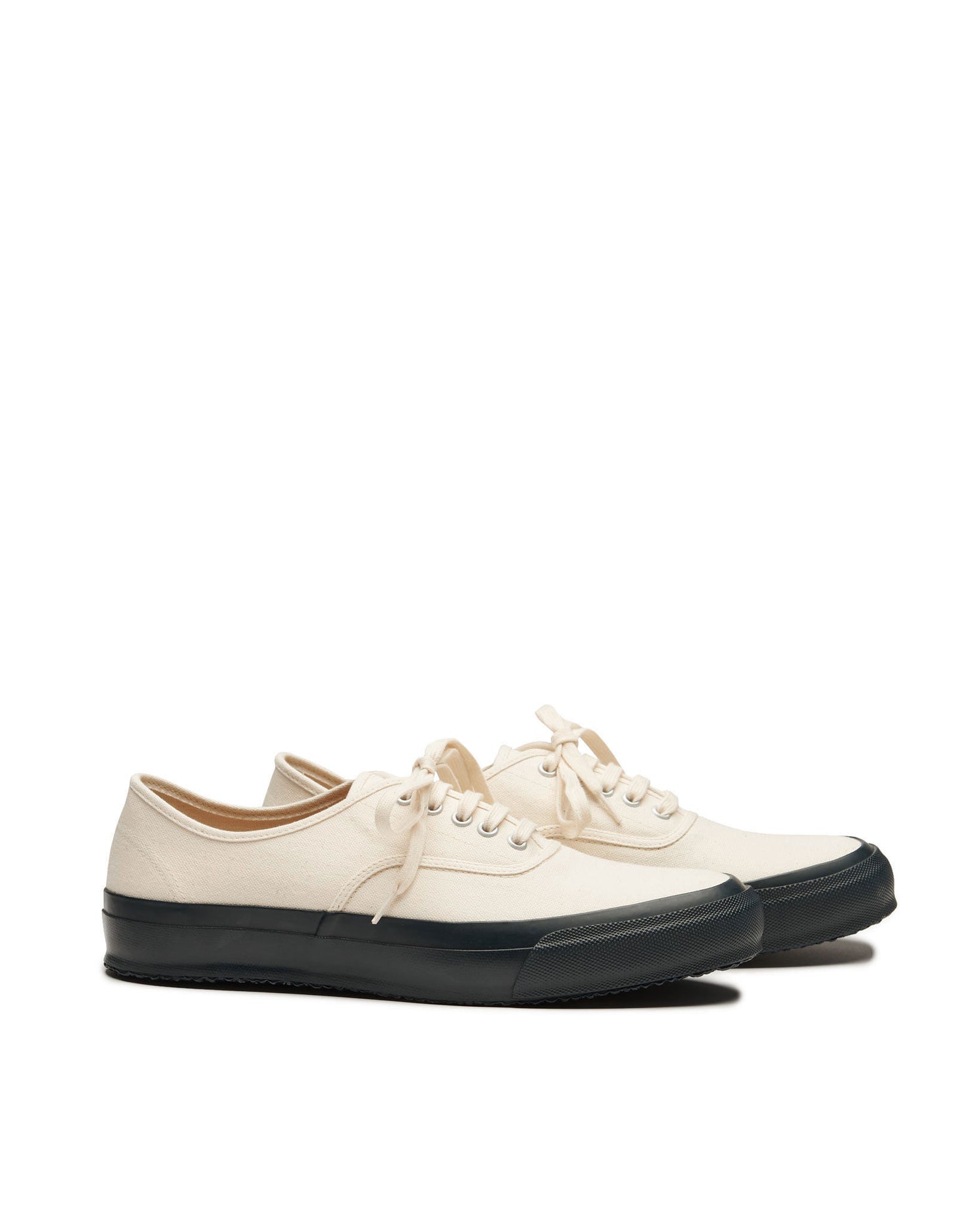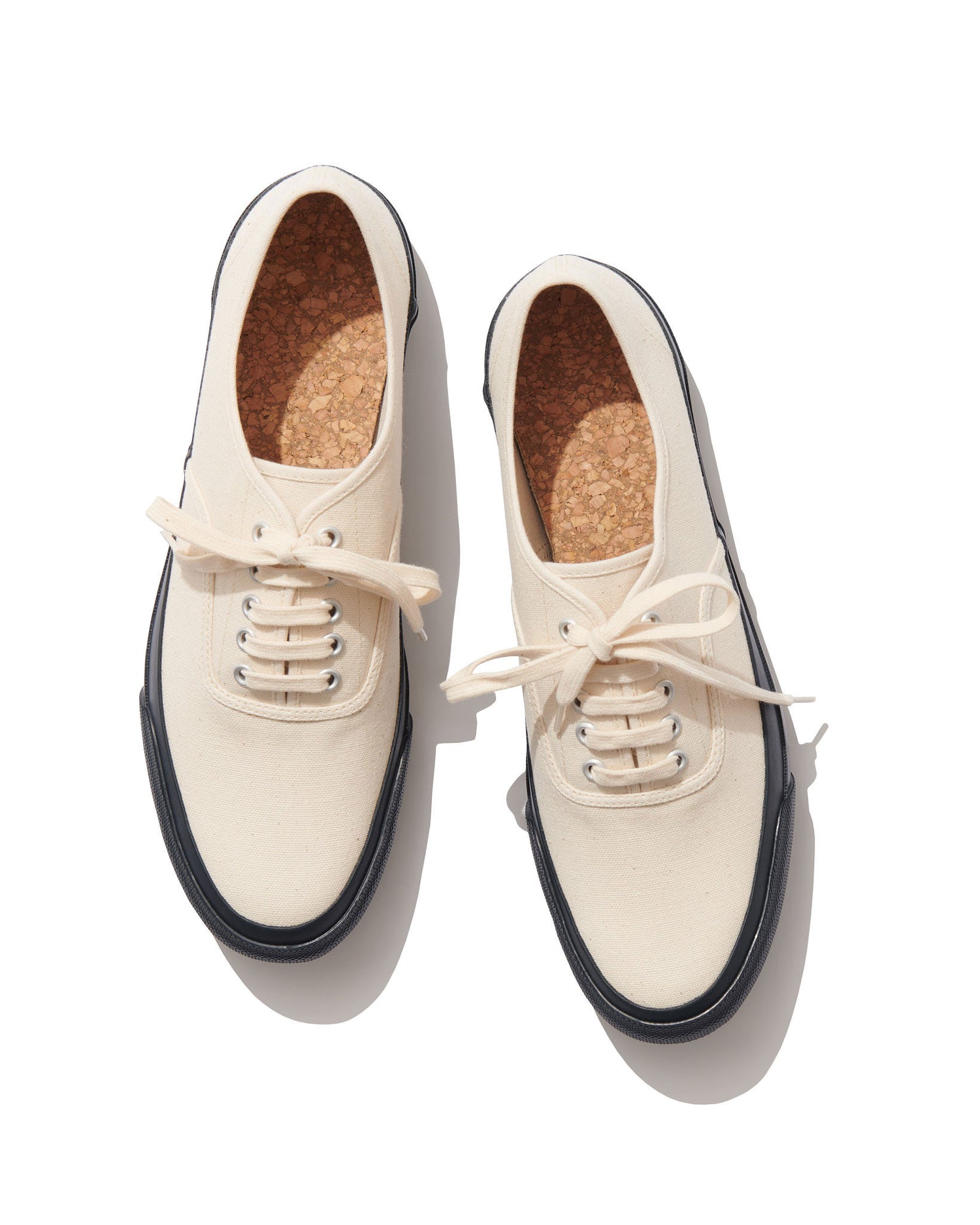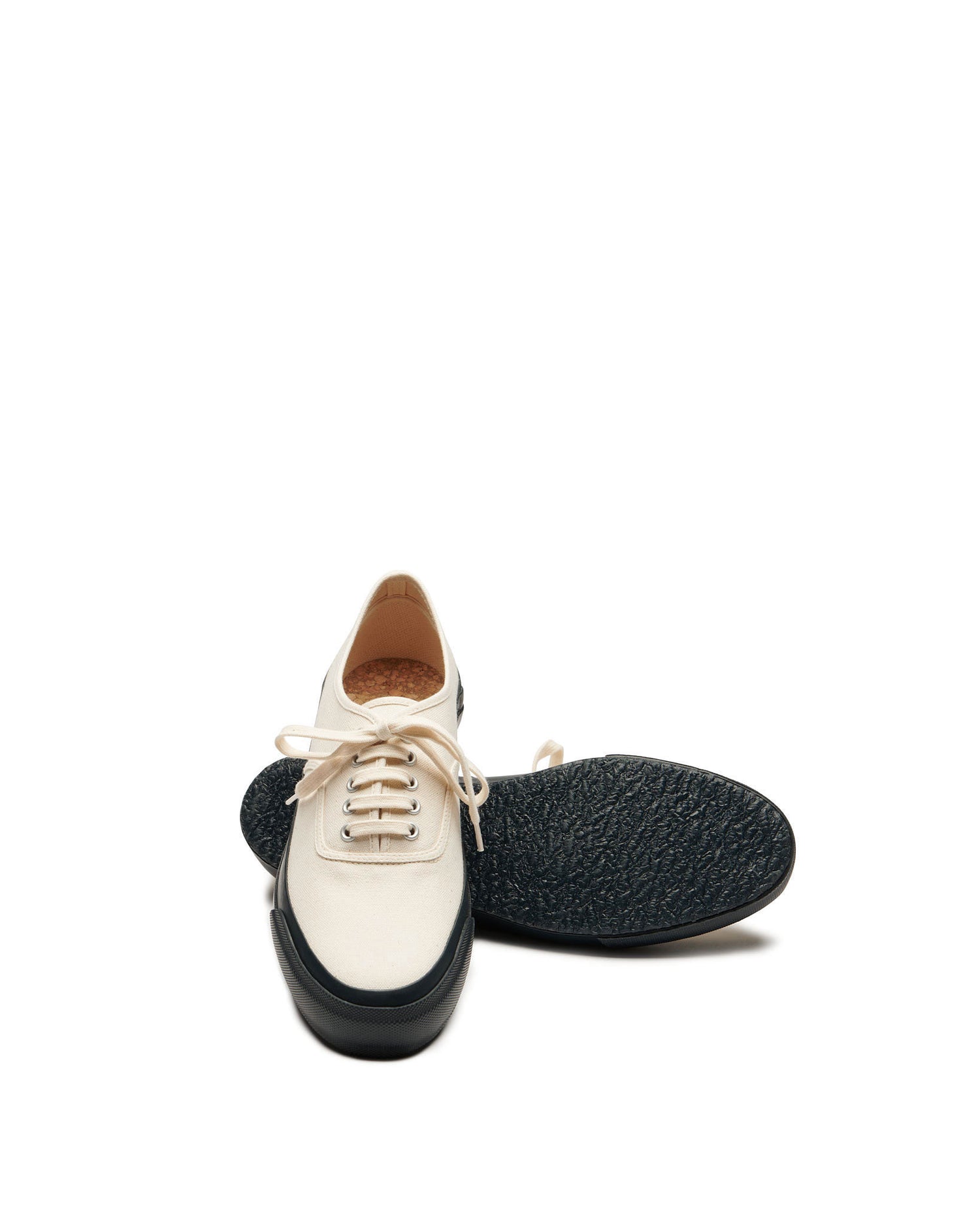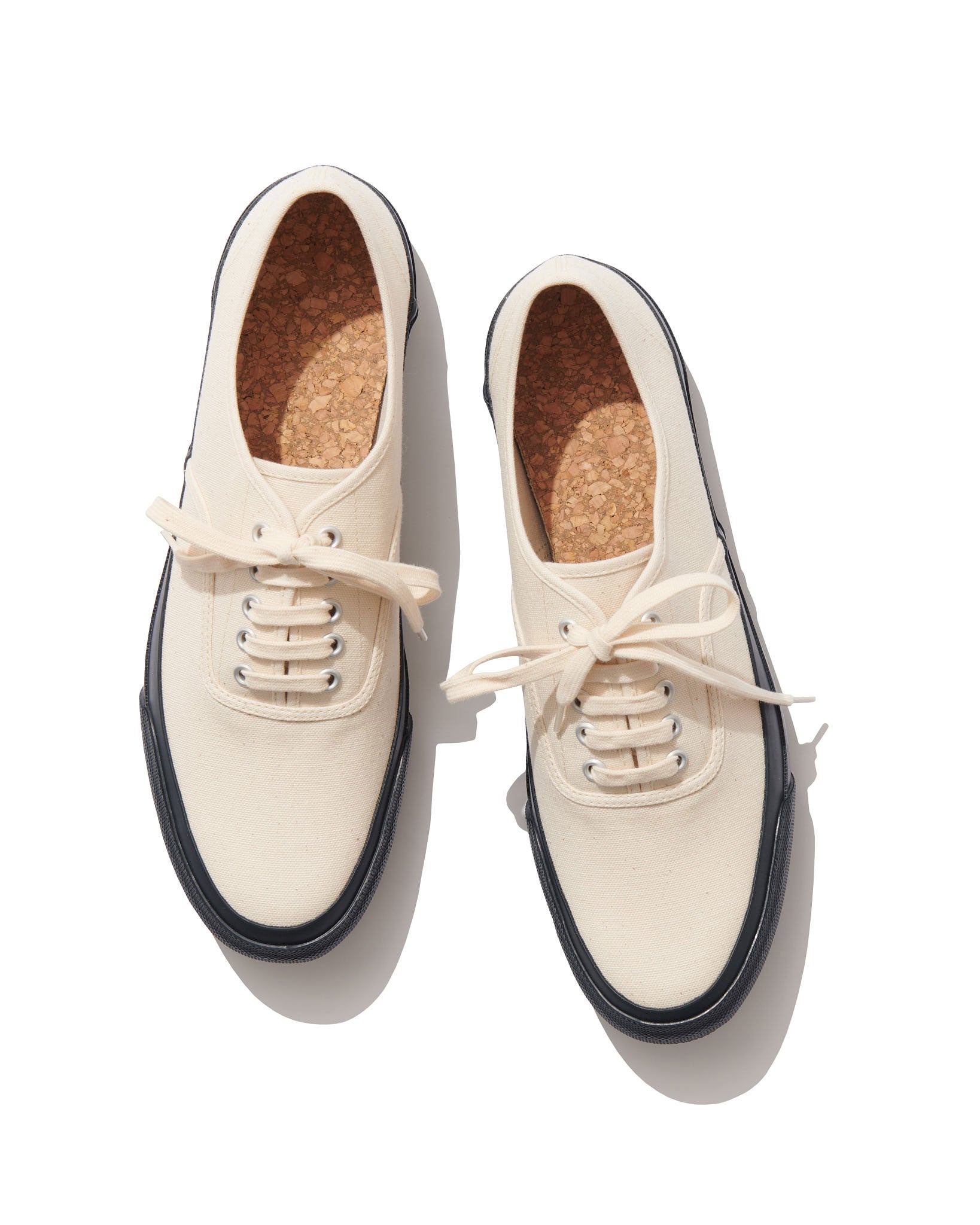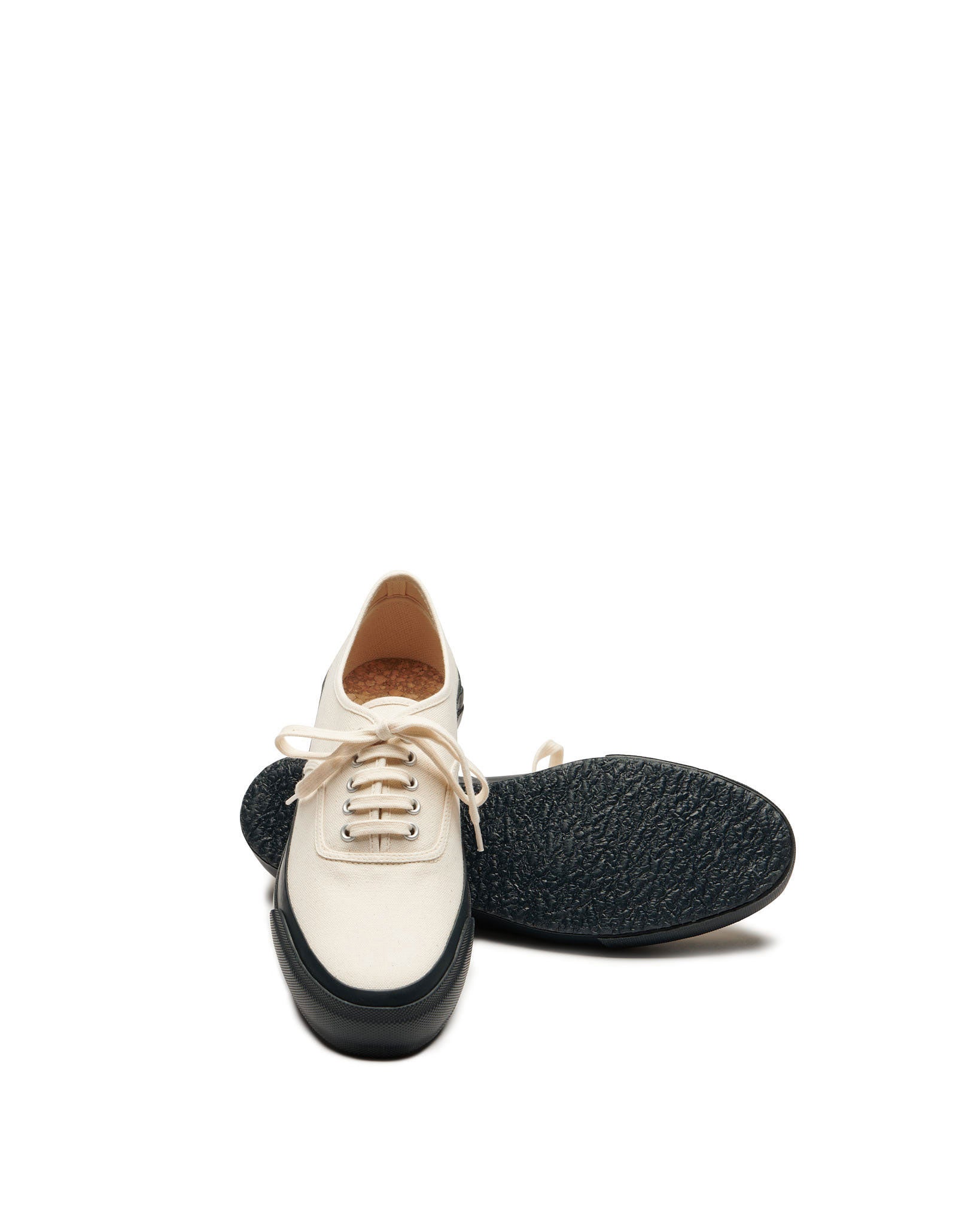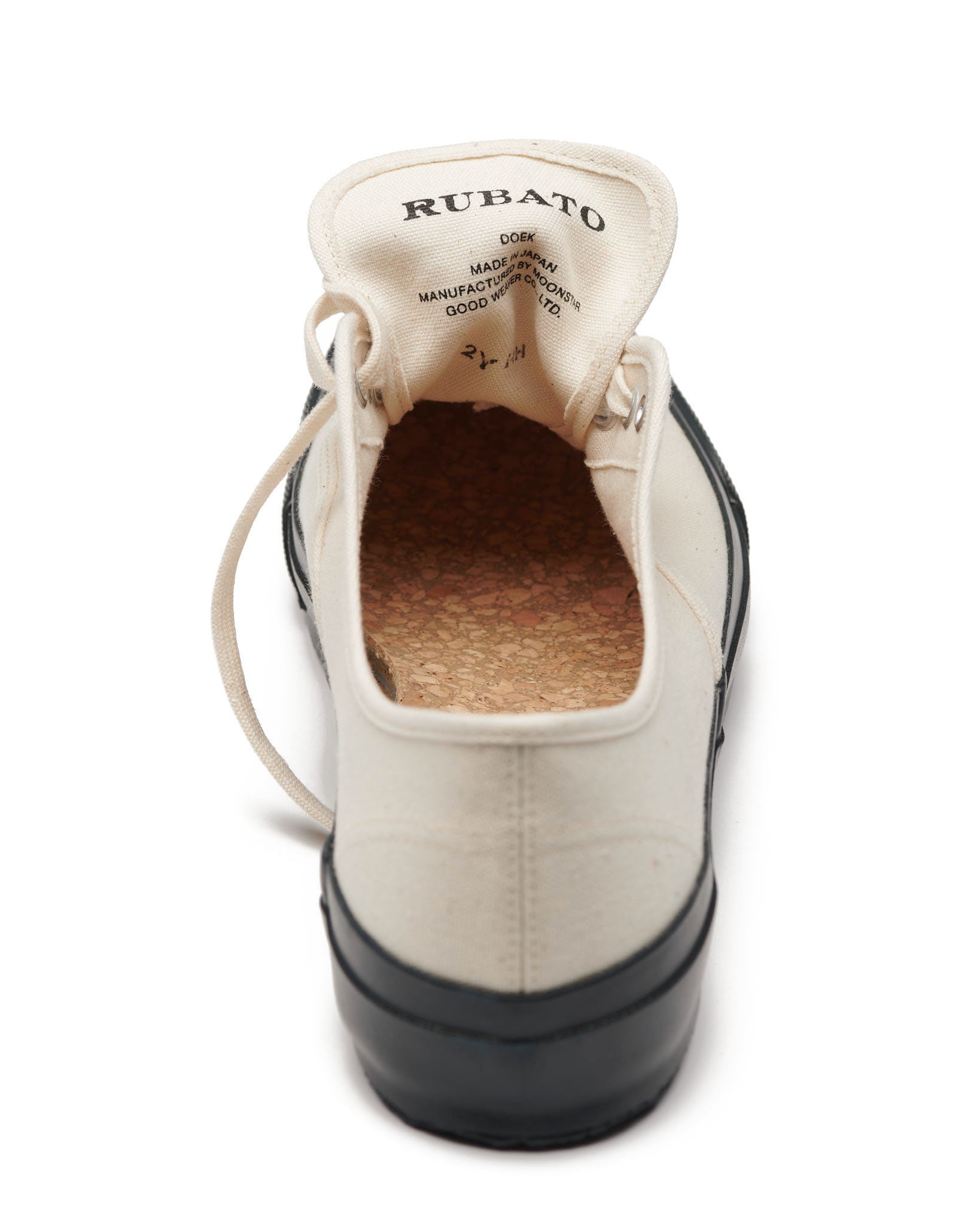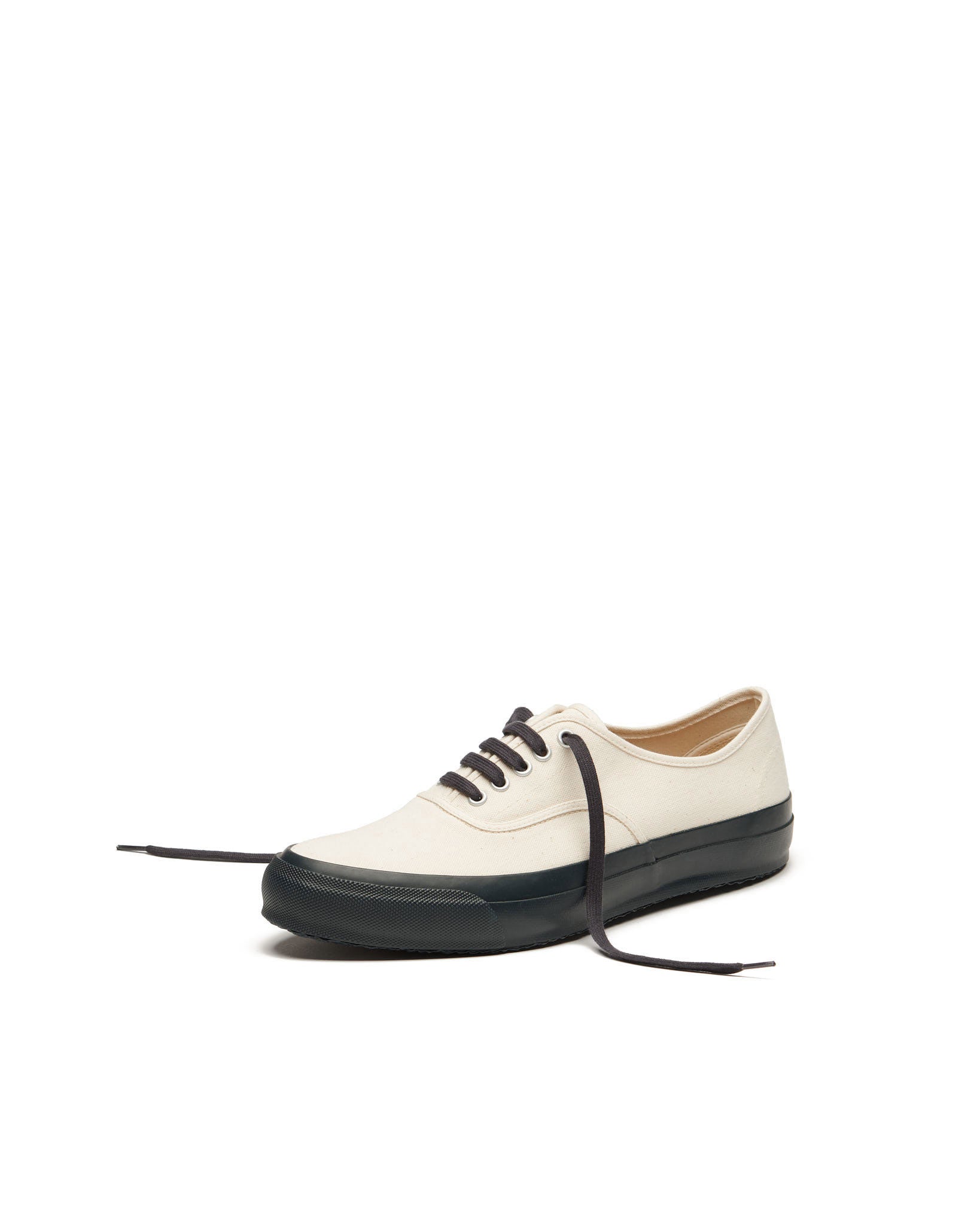 For 140 years, Doek have been making shoes in the same factory in Kurume City, Japan. Famed for their simplicity and elegance, a Doek shoe is a laid-back, casual staple. 
We're proud to collaborate on a limited edition run of the classic 'Oxford' model. Drawing inspiration from the vast archive of materials and from the vintage world, more specifically an old pair of US Navy deck shoes, we decided to make the perfect sneaker. Made up in hard-wearing undyed Ecru Canvas and Indigo coloured sole. The natural cork insole allows for breathability and the vulcanizing, which is done by hand, makes the shoe soft and comfortable. Simple, yet striking, in line with the philosophy of both brands. 
Kurume Kasuri Canvas upper, rubber sole, natural cork insole. Comes with Ecru coloured laces as well as a pair of Indigo coloured laces. 
Fits true to size, choose your normal size (If between sizes, size up).
24 JP / 39 EU / 5 UK / 6 US
25 JP / 40 EU / 6 UK / 7 US
26 JP / 41 EU / 7 UK / 8 US
27 JP / 42 EU / 8 UK / 9 US
28 JP / 43 EU / 9 UK / 10 US
29 JP / 44 EU / 10 UK / 11 US
24 JP / 39 EU / 5 UK / 6 US
25 JP / 40 EU / 6 UK / 7 US
26 JP / 41 EU / 7 UK / 8 US
27 JP / 42 EU / 8 UK / 9 US
28 JP / 43 EU / 9 UK / 10 US
29 JP / 44 EU / 10 UK / 11 US