"Rubato Ware" Sweatshirt in Navy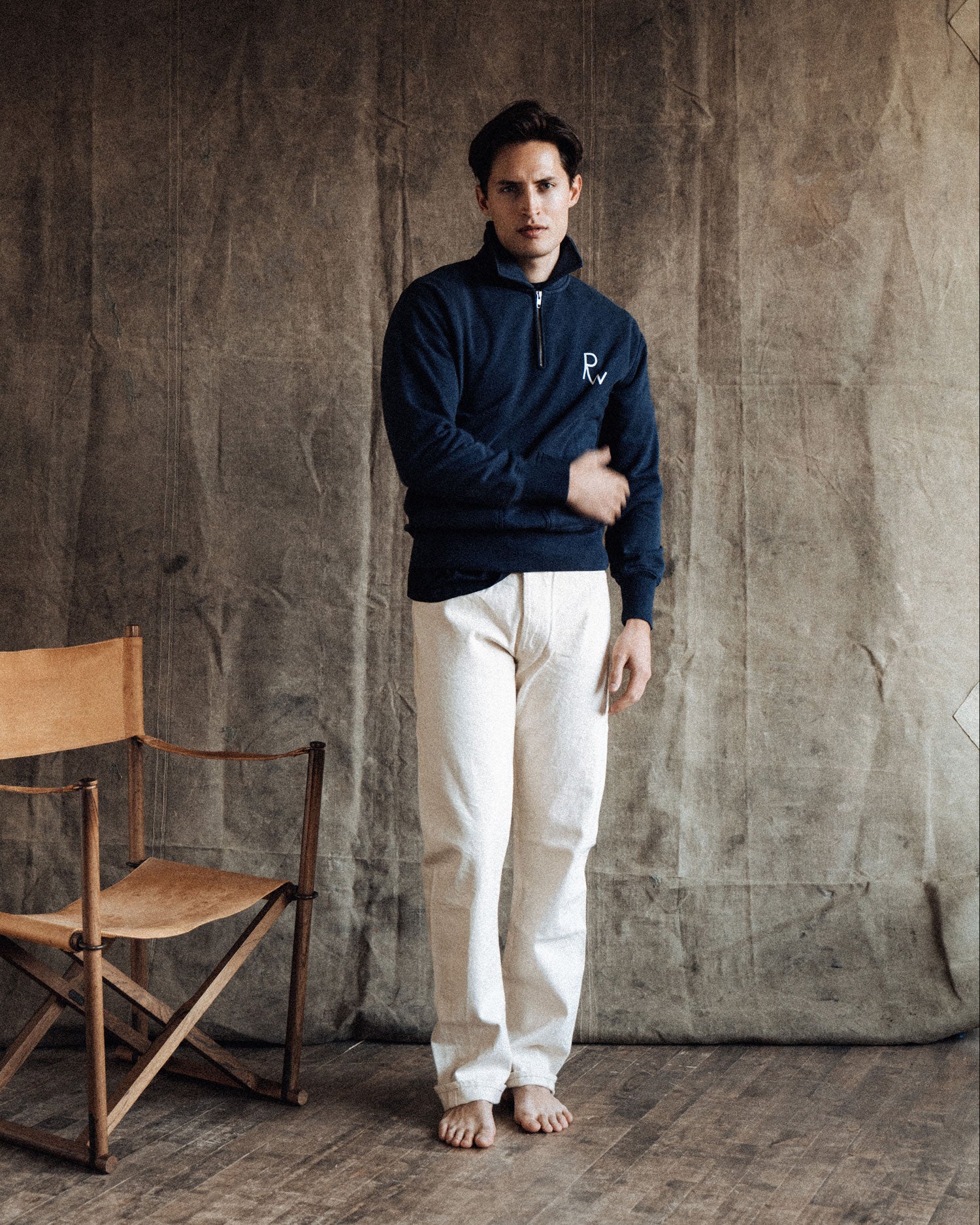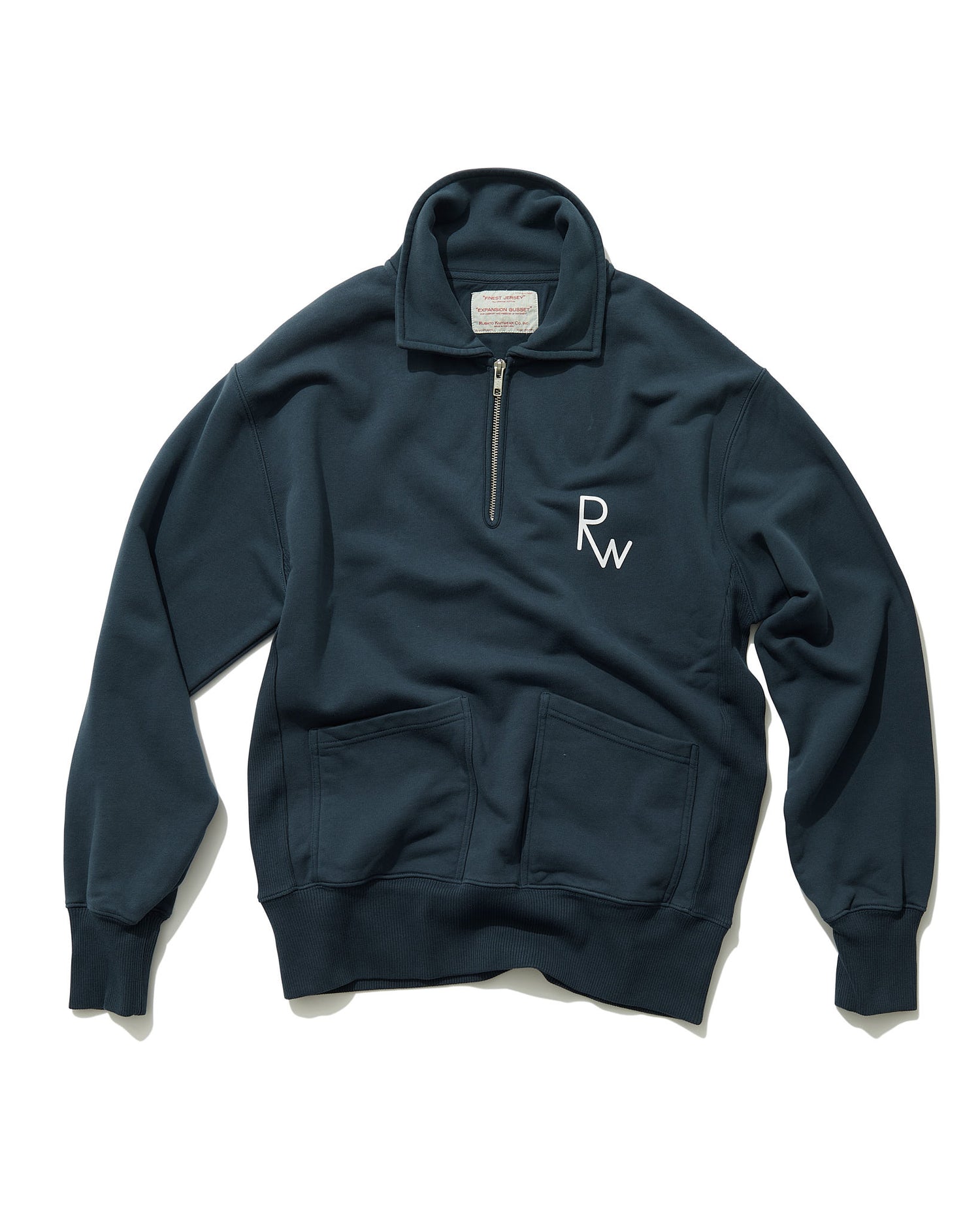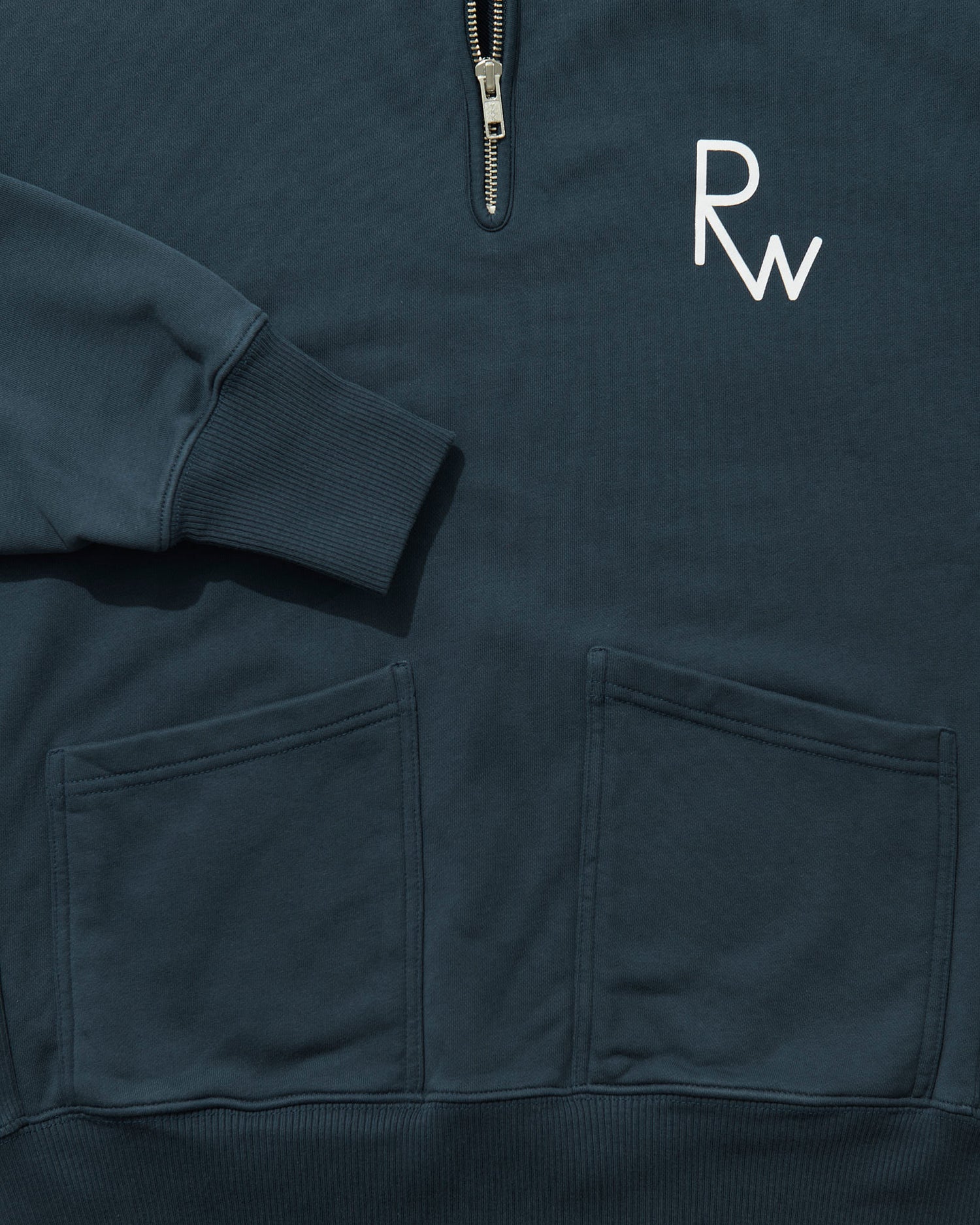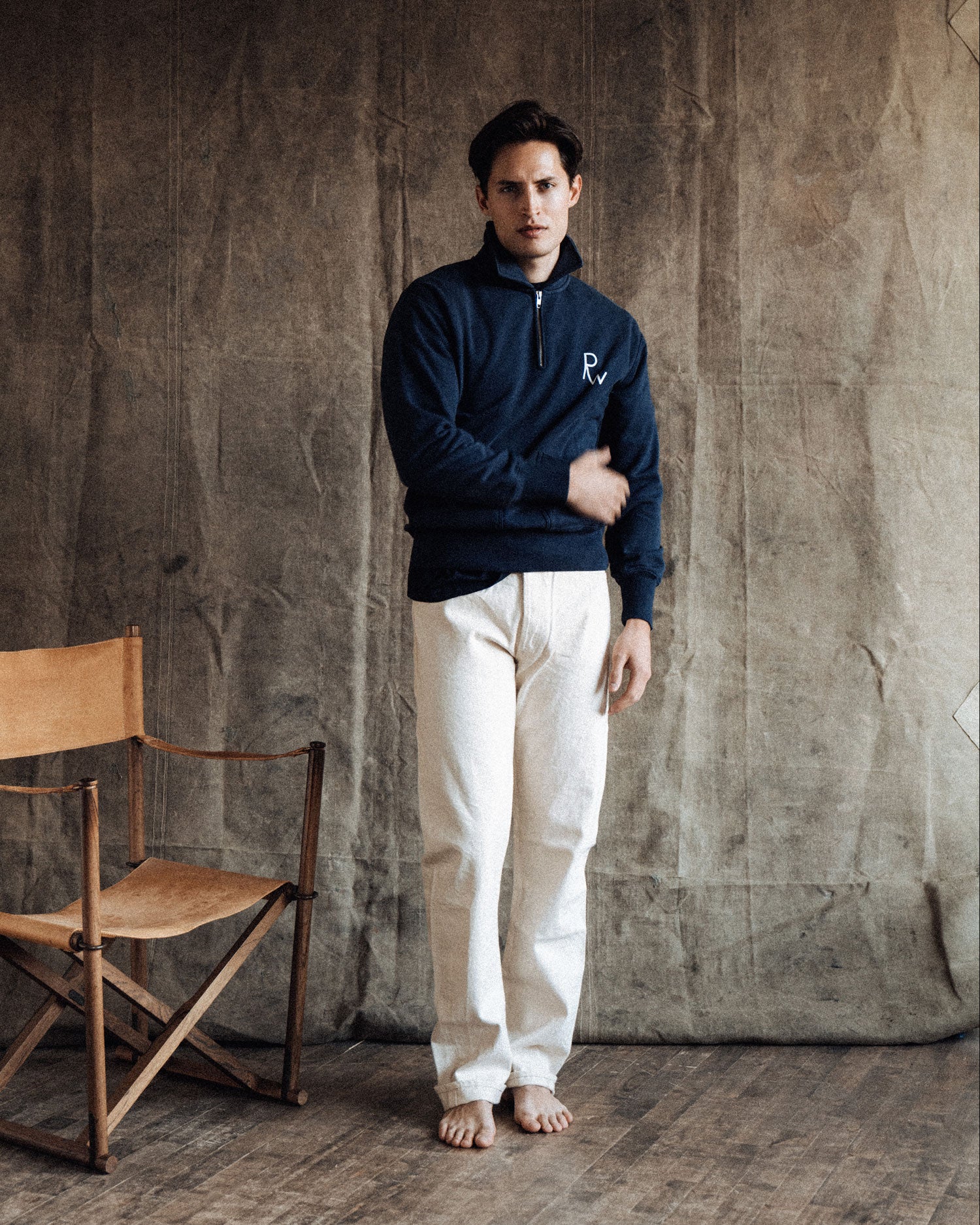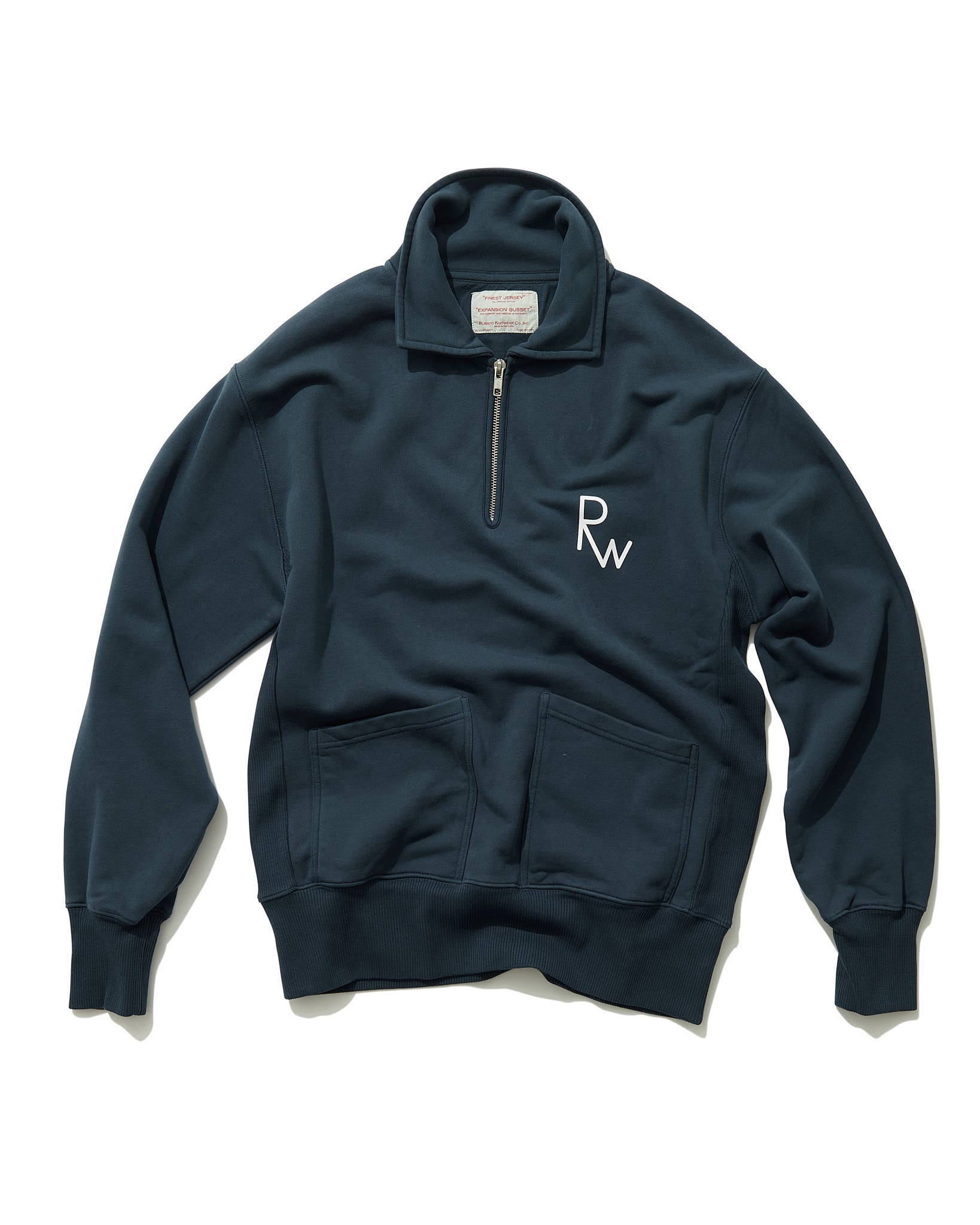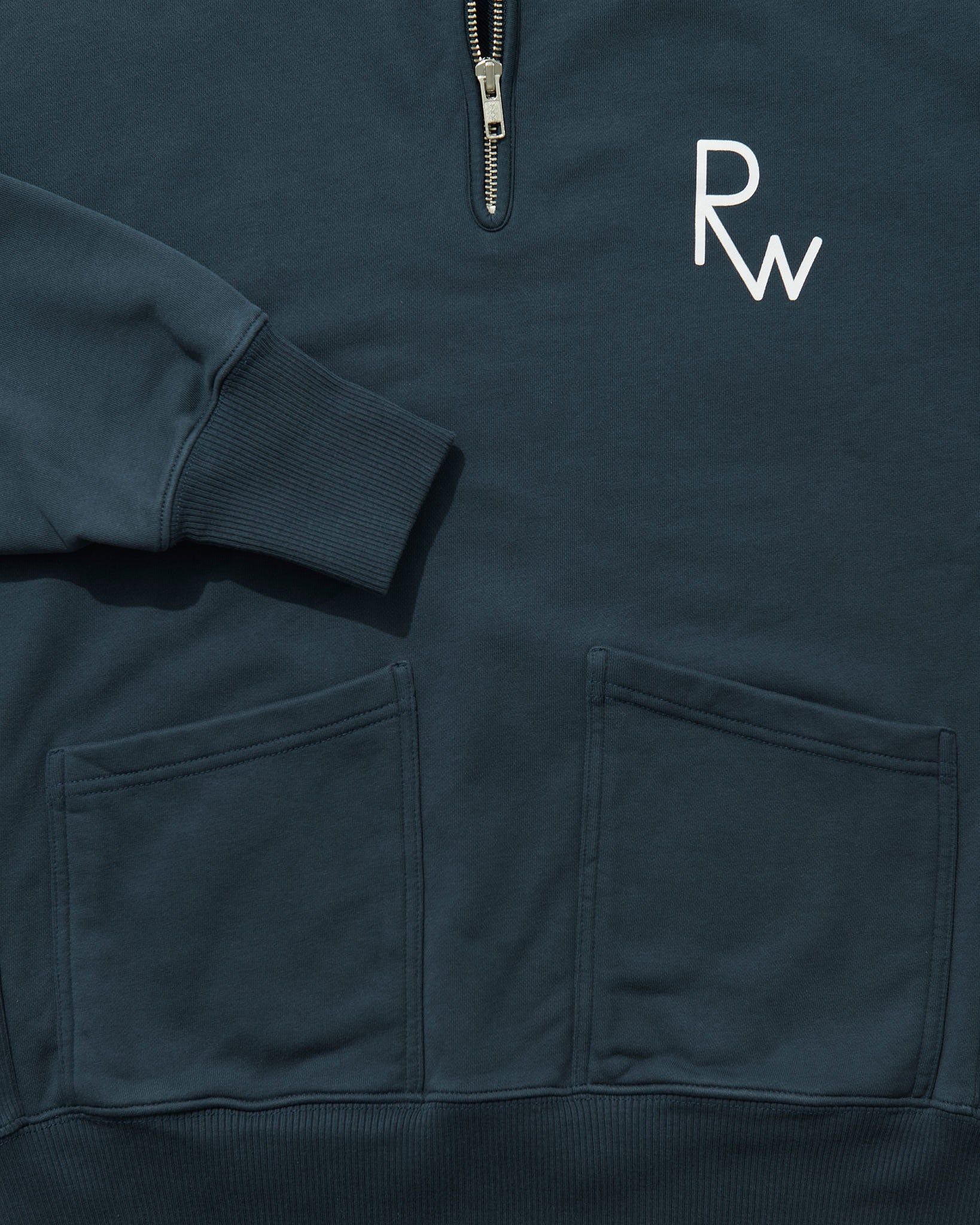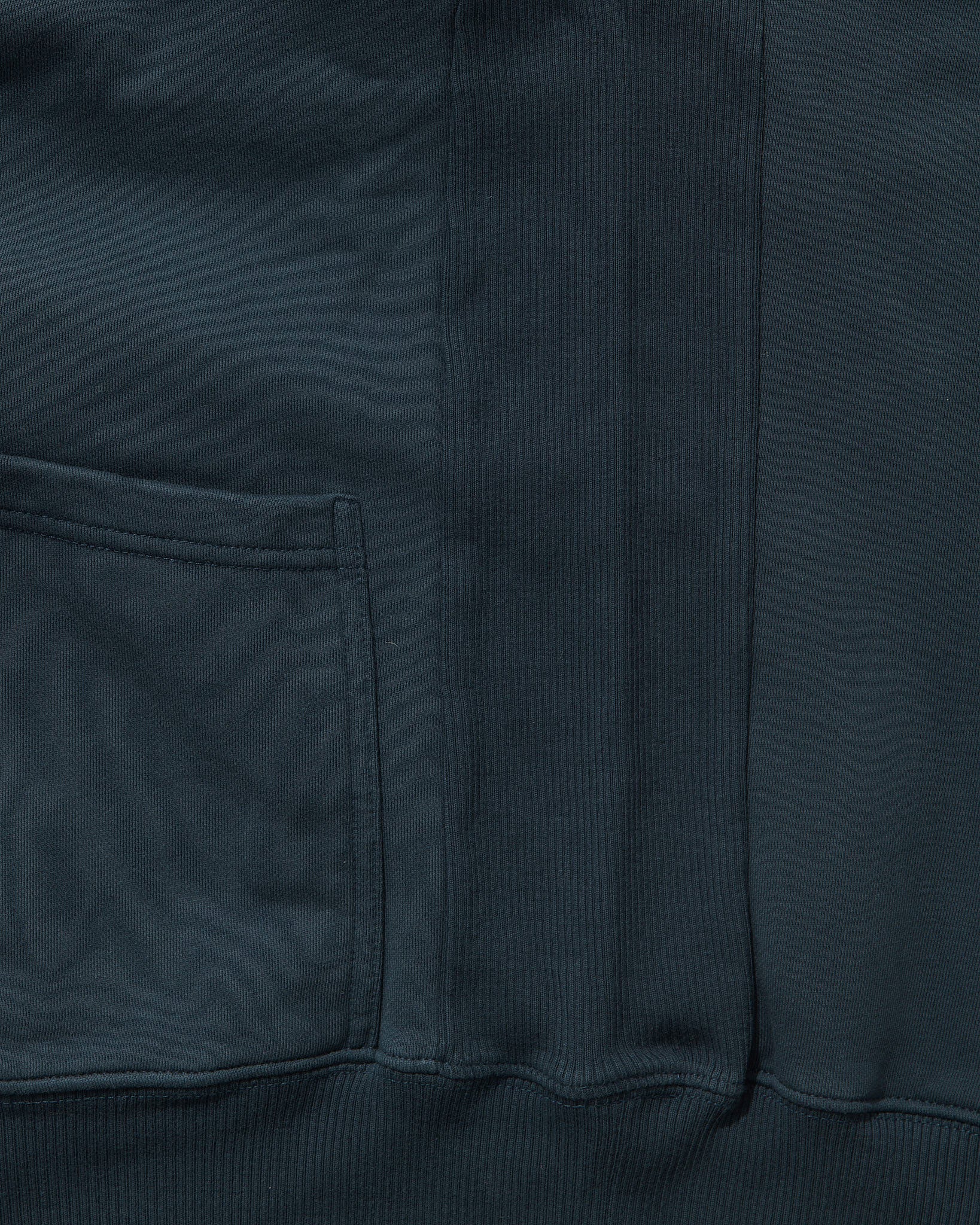 Old black and white photos of 1930s quarterbacks. Printed logos from long defunct car dealerships. Freshly mowed baseball fields. Ivy League Track and Field teams of the 30s-50s. It all went into the Rubato Ware Zip Sweatshirt.
The fit is generous, the cuffs and hem wide. It is everything you expect from Rubato; drawing heavily from vintage sources but still very much relevant for modern living. A comfortable yet elegant piece of clothing that will be your go to sweatshirt for many years.
Model is 185 cm/6" tall and weighs 80 kg/175 lbs and wears M
Size Chart
| | | | | | | |
| --- | --- | --- | --- | --- | --- | --- |
|  MEASURMENTS IN CM | XS | S | M | L | XL | XXL |
| Length | 65 | 67 | 69 | 71 | 73 | 75 |
| Chest | 50 | 52 | 54 | 56 | 58 | 60 |
| Hem | 38.5 | 40.5 | 42.5 | 44.5 | 46.5 | 48.5 |
| Sleeve (from shoiulder seam) | 59 | 60 | 61 | 62 | 63 | 64 |
| Shoulder Width | 45 | 47 | 49 | 51 | 53 | 55 |