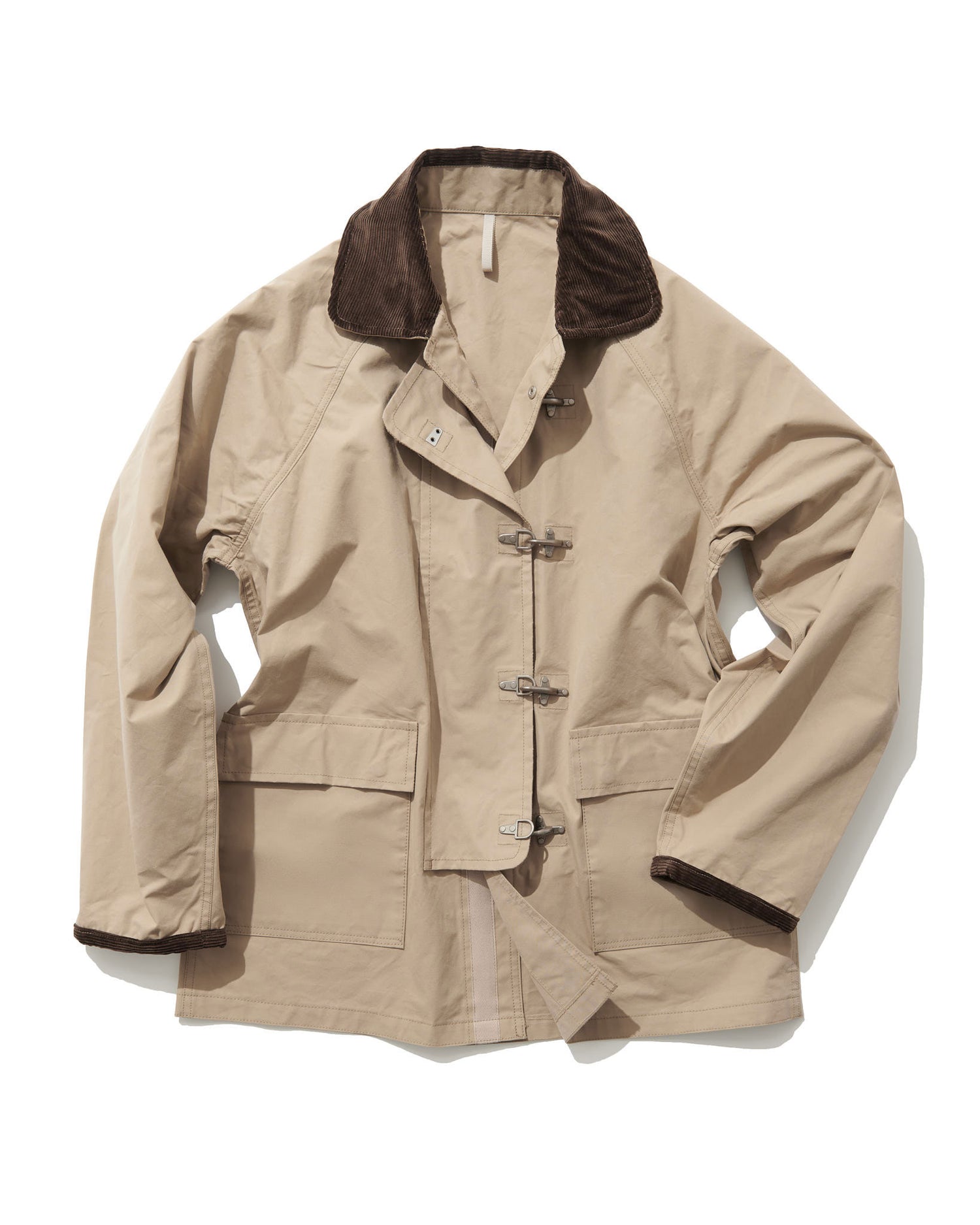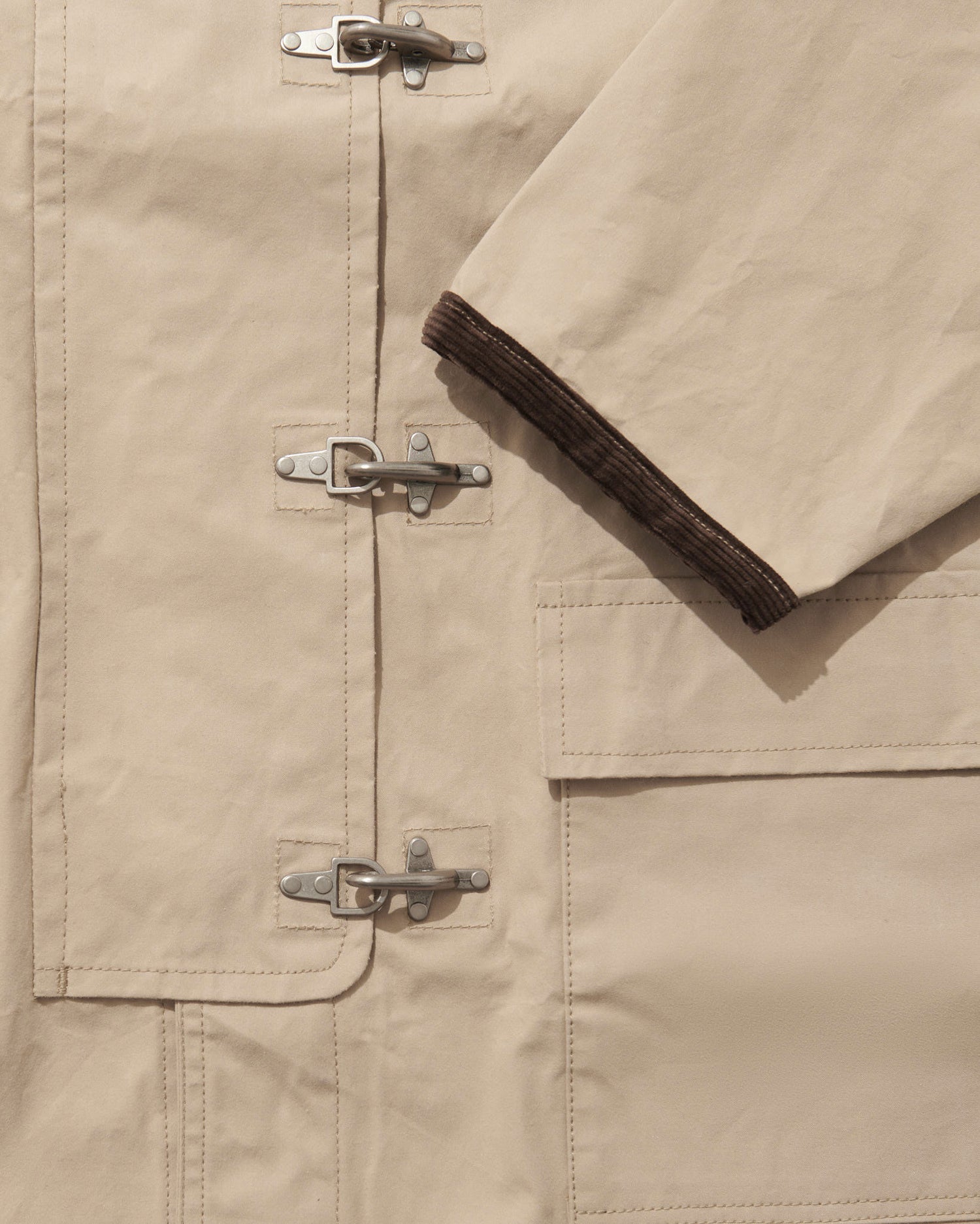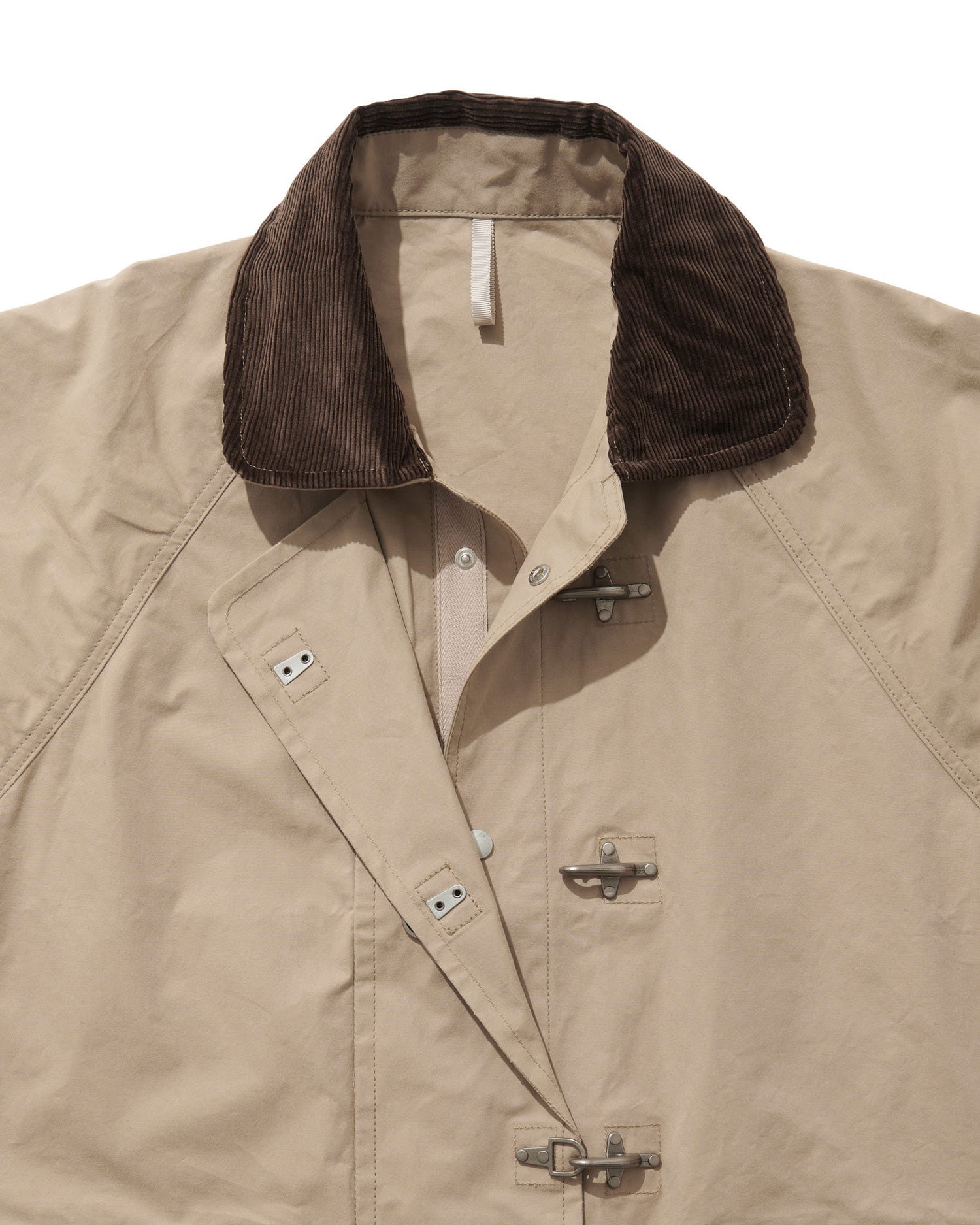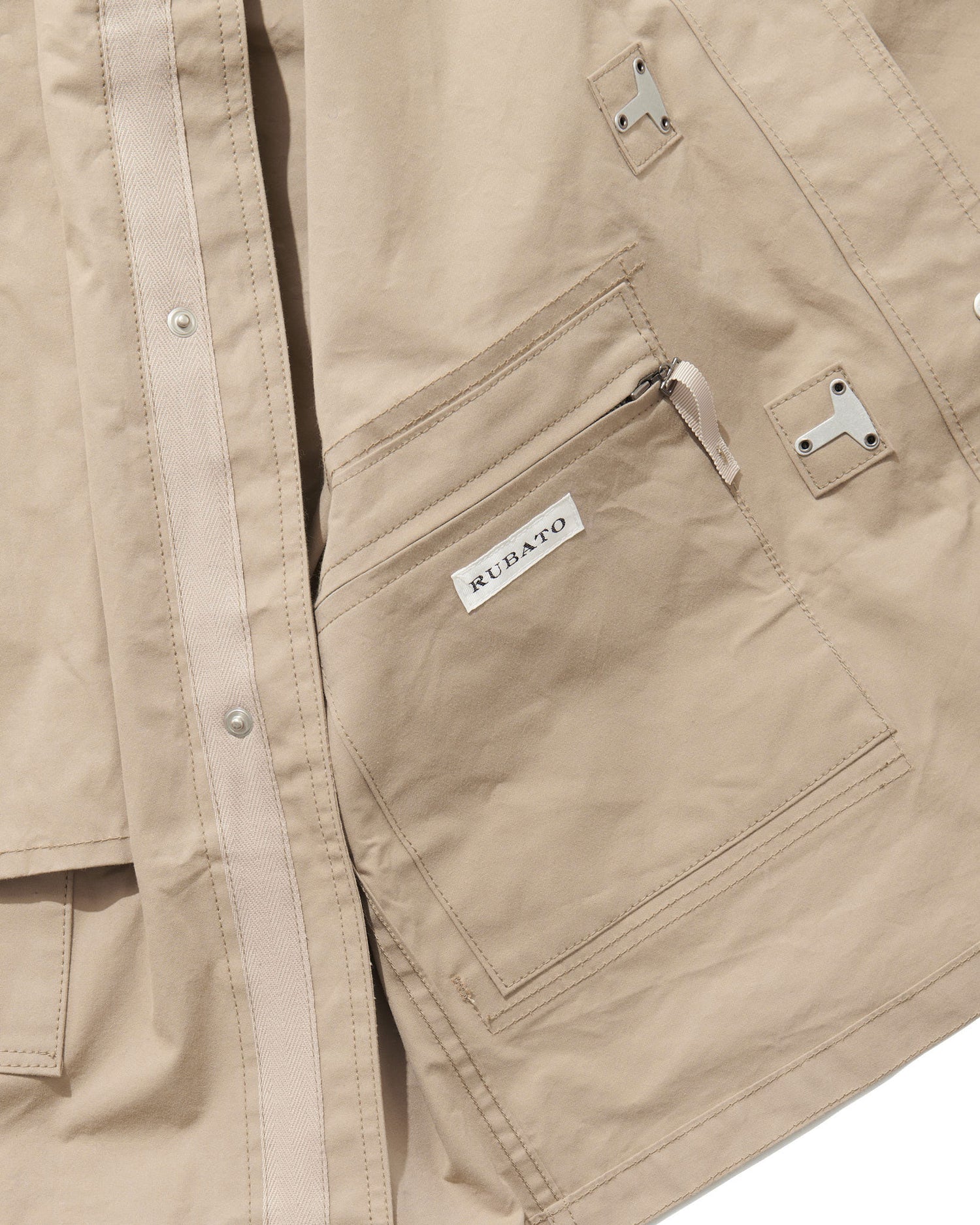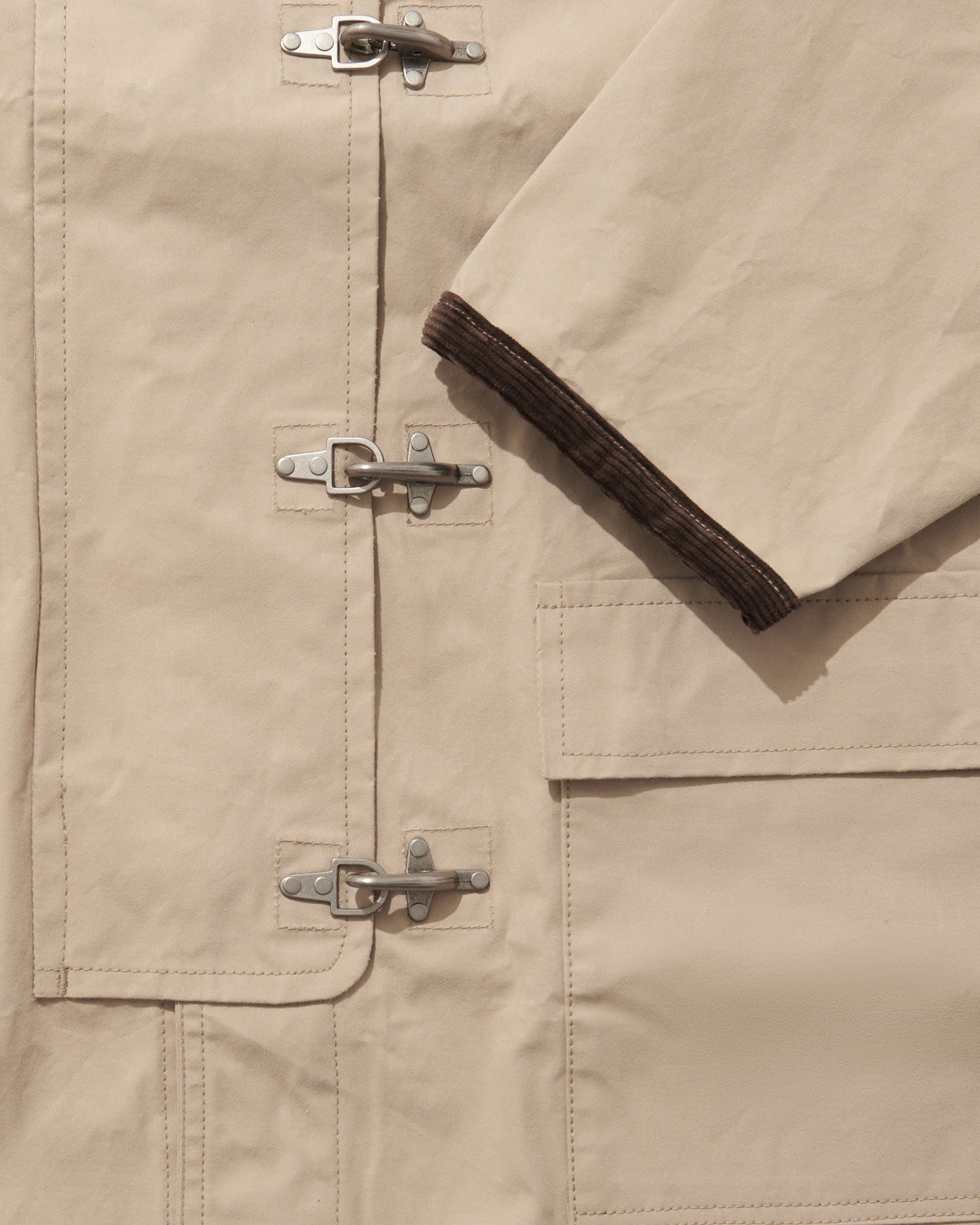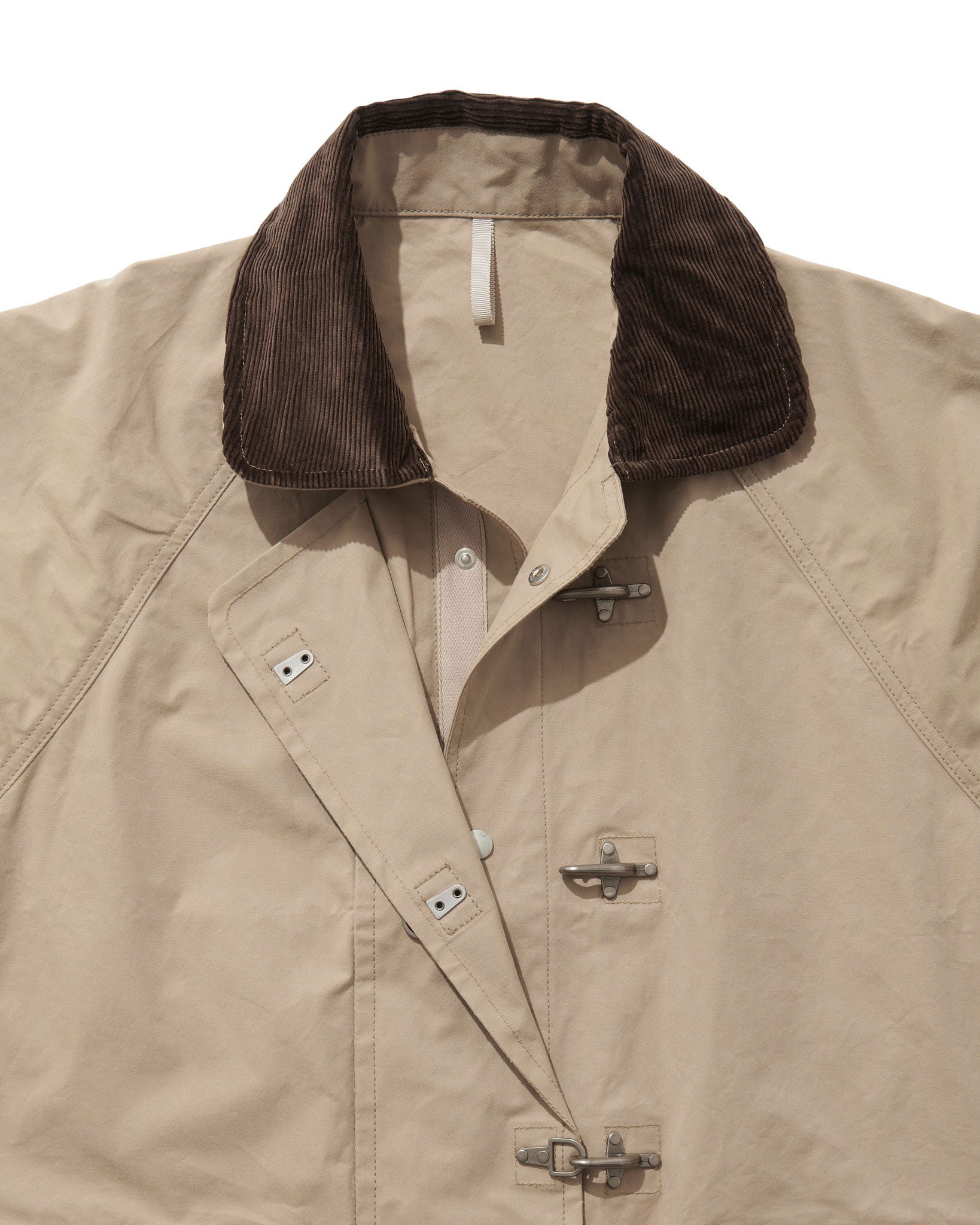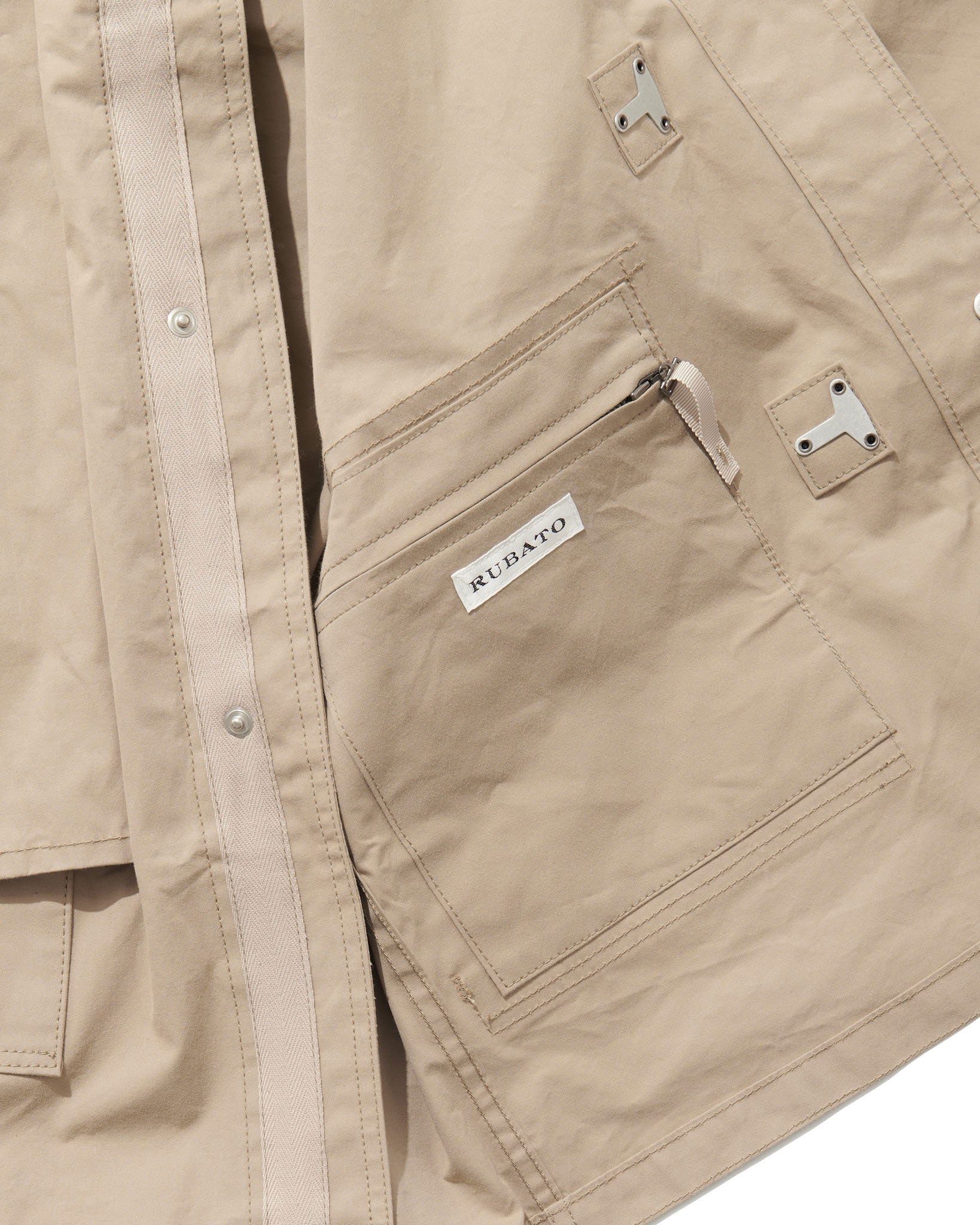 We are pretty confident that we created something very elegant yet at the same time hard wearing and functional.
Based off of an actual vintage Fireman's jacket the design is big and boxy and meant for layering. It is essentially a shell made up in an ultra dense Japanese cotton weave. Not only does it literally stand up on its own but more importantly it makes it wind proof and water repellent. It also does away with the need for any chemical treatment.
For us this is the perfect three season jacket. Wear it with a lambswool sweater and a scarf in the spring, as a windproof shell for those nightly boat rides in the summer and with a thick Shetland sweater come fall.
Please note that we made the sleeves deliberately long as the cotton forms creases around the elbows when worn making the sleeves wear shorter. Feel free to shorten them to suit you or just fold them to desired length.
100% Cotton 250g/m, corduroy collar and cuffs, metal hardware, two interior pockets with zip closure, four exterior pockets, reinforced placket.
Size Chart
| | | | | | | |
| --- | --- | --- | --- | --- | --- | --- |
| Size |  XS | S | M | L | XL | XXL |
| Chest | 122 cm | 126 cm | 130 cm | 134 cm | 138 cm | 142 cm |
| Length | 78 cm | 80 cm | 82 cm | 84 cm | 86 cm | 88 cm |
| Bottom | 120 cm | 126 cm | 130 cm | 134 cm | 138 cm | 142 cm |
| Sleeve Length | 83 cm | 85 cm | 87 cm | 89 cm | 91 cm | 93 cm |